Back to news
> SRA announces plans to force law firms to publish tariff of fixed fees.
SRA announces plans to force law firms to publish tariff of fixed fees.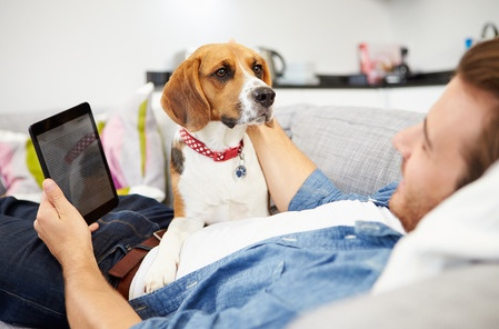 Following a CMA report in 2016 the SRA is going to force law firms to publish fixed fee prices for a range of typical legal services.
Last week, the Solicitors Regulatory Authority announced its plans to further implement recommendations made in the CMA report of December 2016 by enforcing law firms to publish fixed fee prices for a range of typical legal services.
This controversial and determined step by the regulator sends out a clear signal to the industry that the old fashioned days of the past; where clients would wander in recommended by their friends and relatives, is coming to an end. Make no mistake, this single move will shake up the industry significantly by introducing real competition between firms and no doubt a further large step in digital engagement as the law firms discover new ways to use these fixed fee prices to drive new marketing campaigns.
Increasing transparency into fixed fee pricing is a core part of JustBeagle.com and we are delighted to know that in the future we will be able to offer pricing for all firms. Our team has been diligently researching availability of fixed fee prices over the last 18 months and through this process we have spoken to many firms about their approach to fixed fees. Many are nervous at the prospect of having to publish such fees and have a strong point of view about the low number of matters that these fixed fees would realistically cover. Our experience with the law firms we hold pricing for is that in fact consumers and SMEs use these fixed fees as a 'guide' to affordability and already understand that their slightly more complex matter is going to cost a bit more.
When you consider that the average instruction is worth £350, yet two thirds of people needing legal services fail to use a solicitor, there is clearly huge public misconception about law firm prices. By publishing tariffs of fixed fees, law firms can send out a far more accessible and transparent message to potential clients. They should also themselves resist a 'race to the bottom' because they can see a rival local firm offering a divorce for £30 cheaper than their own product. If your own product has far superior ratings and reviews, potential clients will overwhelmingly choose the higher priced product believing it to be a sensible, responsible choice.
We are also encouraging law firms to be more receptive to talking online to consumers, either through blogging, live chats or volunteering free legal advice to grow their online trust rating. The future for law firms in this new era on fixed fee pricing will be to focus on the quality of the services and the approachability and reputation of the lawyers themselves. Good law firms who focus on high quality will thrive in the new environment and law firms across the board will see an upturn in the number of instructions as firms start to appear on comparison sites and the message of affordability and quality becomes more visible to the vast pool of clients with unmet legal need currently awaiting the more accessible legal market.
You can view firms that publish fixed fee pricing in a number of legal areas on JustBeagle.com